After college, Paul moved to San Francisco, got his SAG card, and started working steadily in commercials, industrial films and independent film projects. He studied for two years with local coach Ed Hooks.

At the request of his San Francisco agent, Paul leapt into voiceover. Soon he was hired full-time by ZDTV, a national cable network, to write scripts and provide the voice for Dash, a cartoon character who appeared in on-air promos for the network.

Against the advice of his wallet, Paul left his rent-controlled San Francisco apartment and made the move to Los Angeles.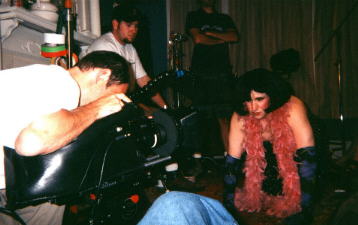 Staring down the matte box of an Arriflex while on his hands and knees in a dress, Paul has a moment of clarity and decides that this is the career for him.